Dean(s):
Diane Dye
Heather Allen
Melanie Wharton
April 2 UPDATE
This retreat will be rescheduled for a later date. Our current plan is to wait until concern regarding COVID-19 has subsided before announcing a new date. We greatly appreciate your patience and understanding. 
-The Round Lake Staff
MARCH 16 UPDATE 
Given the current situation regarding the Coronavirus (COVID-19), Round Lake will be postponing the 2020 Women's Retreat as the safety of our guests is our highest priority. At present, we are working with our board, staff and volunteers to determine when to reschedule the retreat. As that information comes available, we will be updating those who are already registered with the new date as well as their options for transferring or cancelling their registrations. We greatly appreciate your patience as we work towards the best interest of our guests. We continue to keep our churches and other friends of Round Lake in our prayers during this time. We greatly appreciate your support of the camp and our mission.
-The Round Lake Staff 
MARCH 13 UPDATE REGARDING COVID-19
Over the past few days, we have had several women and churches contact us regarding the status of the 2020 Women's Retreat in light of concern regarding the Coronavirus (COVID-19). We want to assure you that public health and safety are our highest priority, and we are monitoring the situation and how it might impact events held at the camp in the upcoming days and weeks.
We are closely following all federal, state and county regulations concerning steps to reduce the spread of the coronavirus and are following these regulations on our premises. At this time, government regulations are not requiring retreats or camps held at Round Lake to postpone or cancel. We are continuing to follow this situation daily so that we can make decisions in the best interest of our attendees, volunteers and staff.
We will continue to communicate with you should there be any changes regarding the Women's Retreat. If we were to cancel or modify the event, we would send out updates via email, Facebook and our website. As needed, we would also contact via phone registrants without access to these electronic forms of communication. At this point, we feel it is too early to make a definitive decision regarding the retreat as we are still gathering information, so we will continue to follow this situation. We will inform you immediately of any changes to our policy regarding events held at the camp. Thank you for your continued support of our mission and for your patience as we strive to make the best decision for all involved.
-The Round Lake Staff 
Overview
Join together with your sisters in Christ for this one day retreat at Round Lake Christian Camp! The main retreat and programming will take place on Saturday.
If you prefer to spend the night, you do have the option of arriving on Friday afternoon (you may arrive as early as 4:00 pm) if this option better fits your needs and travel schedule. There is no meal nor programming available on Friday. If you would like to spend the night on Friday, please select that option on your registration and $10 will be added to your registration fee. This can provide a great opportunity to plan an evening of fun and fellowship with the ladies from your church prior to the retreat on Saturday. Those staying overnight will need to provide their own bedding (twin sized beds) and toiletries. 
Theme: For Such a Time as This (based on the book of Esther)
Speaker: Becky Hammond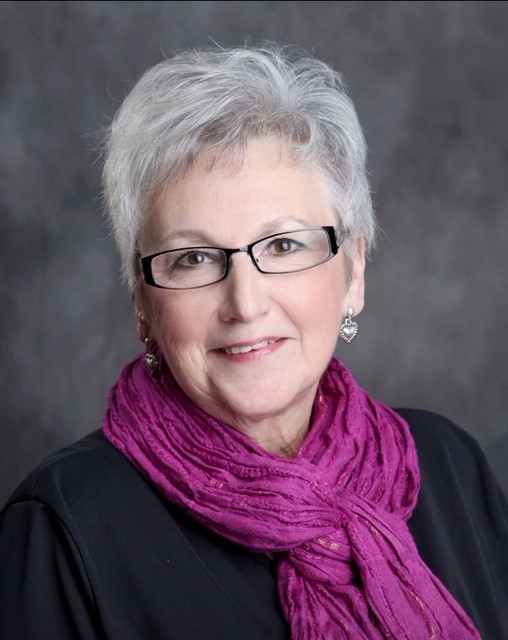 Born and raised in Sault Ste. Marie, Michigan, Becky Hammond attended Great Lakes Christian College. While there, she met her husband, Dean. Together, they have served at five different churches. Becky and Dean are parents of two grown sons- Max and Brad. One of Becky's greatest joys is seeing her children and their spouses pass along their faith to their six grandchildren. The couple now resides in Wilmore, Kentucky, close to their family. Speaking to women is Becky's favorite ministry opportunity. She believes that God has uniquely gifted women to impact their homes, churches and the world for Jesus Christ.
Tentative Schedule
Check-in runs from 8:30-9:00 am in the Retreat Center. 
A coffee bar will be available during this time. 
8:55 am: Call to Worship with Mark Wilkinson & Friends 
9:00 am: Morning Session 
               Welcome, Prayer and Praise Time 
               Speaker: Becky Hammond - "For Such a Time as This" 
10:30 am: Break & Relocation to Breakout Sessions
10:45 am: Breakout Sessions (Select One) 
               Option One: A Time to Encourage: Card or Craft
                                   Making for a Local Nursing Home
               Option Two: A Time to Comfort: Chemo Port Pillows
                                   for the Cleveland Clinic Cancer Treatment
                                   Center. (requires sewing by hand) 
               Option Three: A Time to Relax & Refresh: Free Time 
11:45 am: Relocate to the Dining Hall (Bookstore Available)
12:00 pm: Lunch (Bookstore Available)
1:00 pm: Relocate to Retreat Center 
1:15 pm: Afternoon Session
               Speaker: Becky Hammond: Preparing for Our Own
               "Such a Time" 
2:00 pm: A Time to Remember: Local Ladies Share Their
               Stories 
2:30 pm: Break & Snack 
3:00 pm: Closing Session 
               Panel Bible Study Time
               Camp Update with Lance Powers 
               Camp Love Offering  
4:00 pm: Retreat Dismissal