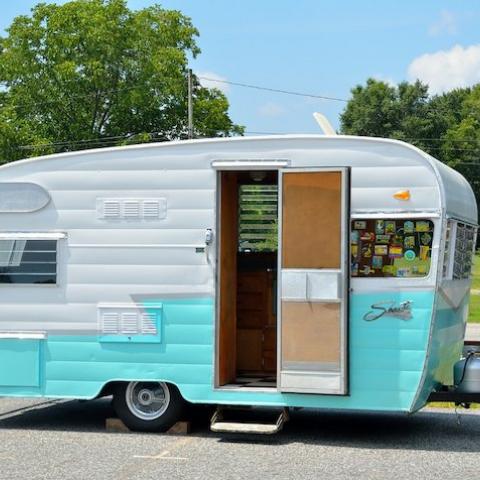 Grade:
1st
2nd
3rd
4th
5th
6th
7th
8th
9th
10th
11th
12th
Adults
More information coming closer to the event!
There is no pre-registration paperwork nor registration fee for this event. If you would like to print the registration form in advance to bring with you to check-in, you may download that at the bottom of this page. All campsites and bikes MUST be registered DURING the event. You may register in the Camp Store.  If you are a 5th grader or older and have already passed the camp's swim test, you may also pick up a swim band at that time. An offering will be collected during Family Camp to help cover expenses.
Family Camp is a long-standing tradition at Round Lake, occurring twice each year during the Memorial and Labor Day Holiday Weekends. This is a fun-filled weekend at the camp for the entire family. It is a great opportunity to join together with our brothers and sisters in Christ to relax, have fun and worship God together. Bring your own tent or RV to camp out on the grounds for the weekend. Guests provide all their own camping supplies and food. Firewood and ice are available to purchase at the event, or you may bring your own. Picnic tables and fire pits are available to borrow on a first-come, first-served basis. Registration will be in-person at the event in the Snack Shack located at the top of the hill just outside the Dining Hall. 
Note on Pets: The camp maintains a strict no-pet policy during Family Camp. Thank you in advance for your cooporation! 
Tentative Schedule
Wednesday
4:00-8:00 pm Camp Store Open
Thursday
2:00-7:00 pm Camp Store Open
Friday
1:00-9:00 pm Camp Store Open
Saturday
9:00 am-5:00 pm (closed 12:00-1:00 pm) Camp Store Open
1:30-2:00 pm Swim Tests Only
2:00-4:00 pm Swim Time
7:30 pm Main Session
Sunday
9:45-11:30 am Children's Church at Retreat Center. 
10:00-11:30 am Main Session
1:00-5:00 pm Camp Store Open
1:30-2:00 pm Swim Tests Only
2:00-4:00 pm Swimming 
7:00 pm Main Session
Monday
9:00 am-12:00 pm Camp Store Open
11:00 am-12:00 pm Swimming