Why work at Round Lake? 
A summer spent serving at Round Lake Christian Camp offers an immersive ministry experience unlike any other. APPLY TODAY to start your summer adventure!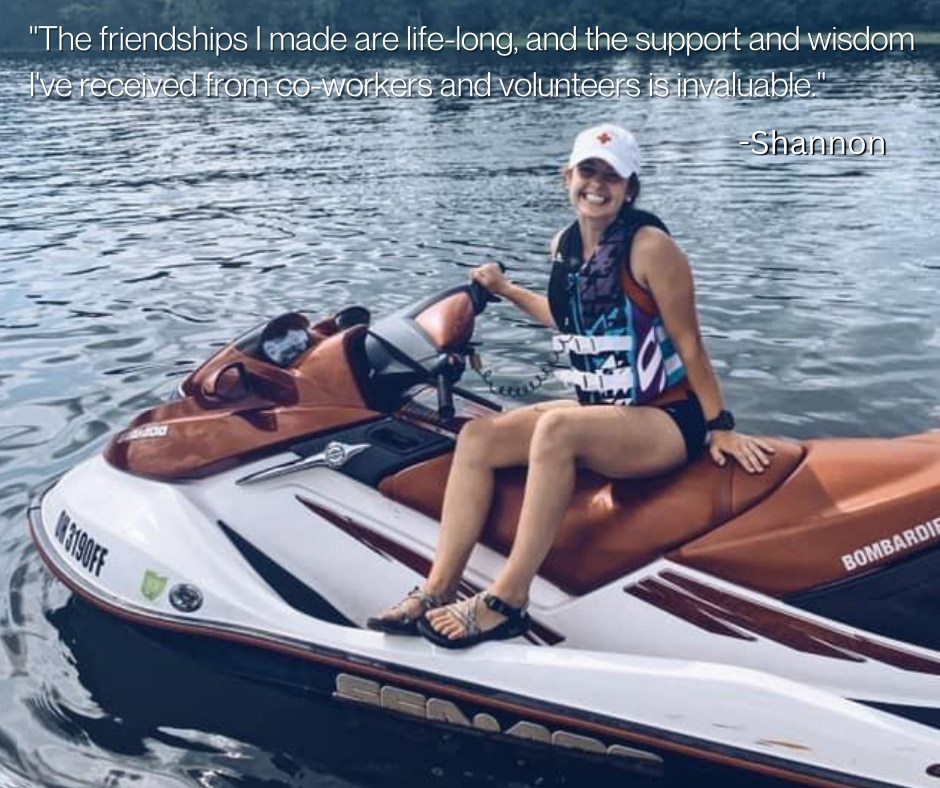 "Round Lake has been a tradition in my family since before I was born. My grandparents were extremely involved in the camp and my dad and his brothers worked there when they were in college. It has truly become a second home for me and my family. The Lord led me to work as program staff for 3 summers. Working at camp was not always easy, but it was life-changing. I grew so much spiritually in my time at camp and had unforgettable experiences. The friendships I've made are life-long and the support and wisdom I've received from the volunteers and other coworkers is invaluable. Round Lake is one big family, and I am extremely blessed to be a part of it." -Shannon, Summer Program Staff
Round Lake is hiring for the Summer of 2023!
Do you love Round Lake? Are you ready for an adventure? Here at Round Lake, every member of our team brings their passions and talents to further Round Lake's mission of being "a unique place where the Gospel of Christ is experienced." 
Paid Summer Employment Opportunities Include:
Summer Kitchen Worker
Summer Office/Camp Store Worker
Summer Program Staff/Lifeguard
Grounds/Maintenance
Golf Course
Working at camp is an immersive ministry experience unlike any other! We serve a diverse group of campers from across Ohio and beyond. Camp is a second home to many, a place to grow spiritually alongside others while sharing your faith. You will have the opportunity to pour into others as you yourself are also invested in. Gain invaluable experience and make lifelong friendships. Join our team today!
Looking for a part-time job all year? We are currently hiring: 
Housekeeping Assistant (up to 20 hours a week)