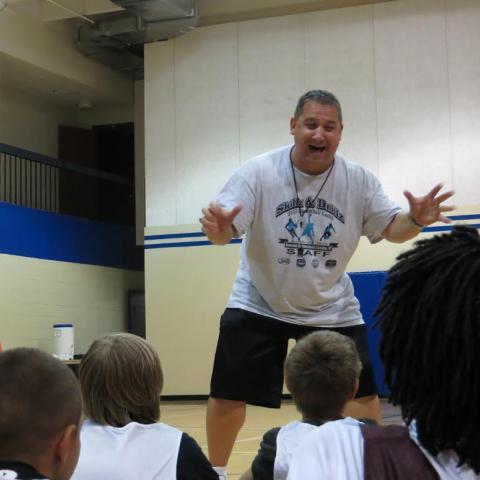 Note: This is a Lodge Side session, located at 2678 SR 179, Lakeville, OH 44638 
Basketball Camp focuses on teaching the fundamentals-about Jesus Christ and basketball! Learn under some of the top Christian College players and coaches in the Midwest. Your day will be packed with drills, team games, individual contests, as well as favorites like campfire and evening worship. A large emphasis is placed on teaching sportsmanship and character as well.
Each camper will receive a basketball and reversible jersey (not guaranteed for registrations received by the camp office after Friday, July 1, 2022). Trophies are awarded for individual and team accomplishments.
Check-in takes place in the gym from 2:00-2:30 pm. 
For more information about the Round Lake Basketball Camps, contact Rick Cooper at racooper25@hotmail.com.