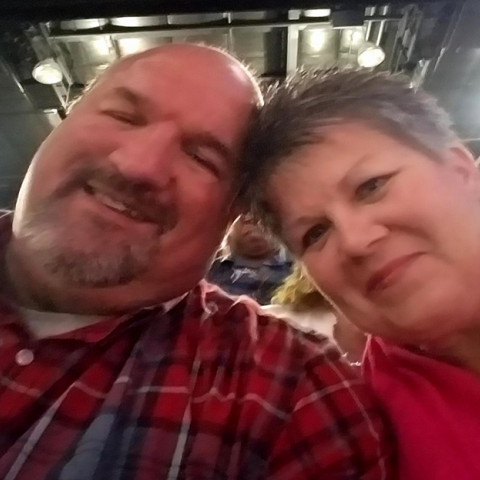 Grade:
1st
2nd
3rd
4th
5th
6th
7th
8th
9th
10th
11th
12th
Adults
MAY 1 UPDATE
For the safety of our guests and in compliance with government regulations, the 2020 Spring Family Camp has been cancelled. If you would like to make a donation to help the camp through this difficult time, click HERE. Thank you for your support of our ministry!
APRIL 2 UPDATE REGARDING COVID-19
Public health and safety are our highest priority, and we are monitoring the situation and how it might impact events held at the camp in the upcoming days and weeks.
We are closely following all federal, state and county regulations concerning steps to reduce the spread of the coronavirus and are following these regulations on our premises. We are continuing to follow this situation daily so that we can make decisions in the best interest of our attendees, volunteers and staff. 
We plan to make a final decision regarding Spring Family Camp no later than Friday, May 8. It is possible there will be modifications made to this event for the safety of our guests. 
We will continue to communicate with you should there be any changes regarding this retreat. If we were to modify, postpone or cancel the event, we would send out updates via email, Facebook and our website. At this point, we feel it is too early to make a definitive decision regarding the retreat as we are still gathering information, so we will continue to follow this situation. We will inform you immediately of any changes to our policy regarding events held at the camp. Thank you for your continued support of our mission and for your patience as we strive to make the best decision for all involved.
-The Round Lake Staff 
There is no pre-registration paperwork nor registration fee for this event. If you would like to print the registration form in advance to bring with you to check-in, you may download that at the bottom of this page. All campsites and bikes MUST be registered DURING the event. You may register in the Camp Store.  If you are a 5th grader or older and have already passed the camp's swim test, you may also pick up a swim band at that time. An offering will be collected during Family Camp to help cover expenses.
Speaker: Nick Zarley
Nick Zarley and his two children, Norah (6) and Logan (2) live in Mount Vernon, Ohio. He is the owner of a company called Finished Remodeling. He has served as a minister to children from preschool through college age since 2004. Nick and his family attend Lifepoint Church in Mount Vernon. He clings to the promises of Jesus and His finished work on the cross. The saying "Jesus is King and He alone is good!" has been especially transformative over the past year.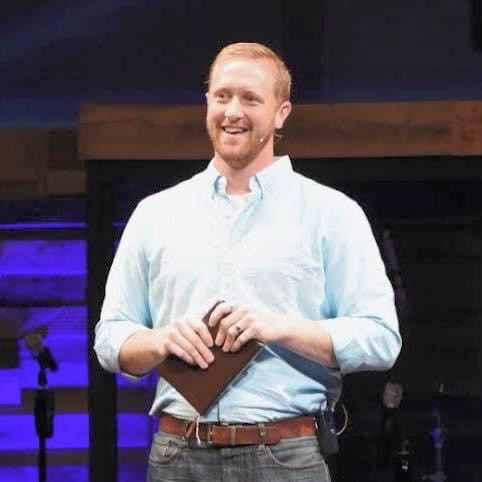 Worship: Maddie Miller (Sunday Morning)
Family Camp is a long-standing tradition at Round Lake, occurring twice each year during the Memorial and Labor Day Holiday Weekends. This is a fun-filled weekend at the camp for the entire family. It is a great opportunity to join together with our brothers and sisters in Christ to relax, have fun and worship God together. Bring your own tent or RV to camp out on the grounds for the weekend. Guests provide all their own camping supplies and food. Firewood and ice are available to purchase at the event, or you may bring your own. Picnic tables and fire pits are available to borrow on a first-come, first-served basis. Registration will be in-person at the event in the Camp Store (Snack Shack) located at the top of the hill just outside the Dining Hall. 
Note on Pets: The camp maintains a strict no-pet policy during Family Camp. Thank you in advance for your cooporation! 
From Our Deans: Kory & Sandy Weldy
We fell in love with Round Lake Christian Camp during the Spring Family Camp in 2005.  Since then, we have only missed one Family Camp because our camper was being repaired—we no longer are tent campers! Kory has served the camp as a past member of the Board of Trustees and currently serves as a dorm dad for at least one camp session each summer.  Sandy has served as the dean of a middle school camp for 8 summers and currently serves on the Board of Directors.  We have three sons and 5 grandchildren.  We are both passionate about outreach ministry and serve with Hope Ministries (a homeless ministry), Kairos Prison Ministry, Lifeline Christian Mission, Faith Mission, Haitian Christian Outreach and many other organizations. We look forward to deaning Family Camp again this year!  
Tentative Schedule
Wednesday
4:00-8:00 pm Camp Store Open
Thursday
3:00-7:00 pm Camp Store Open
Friday
1:00-9:00 pm Camp Store Open
Saturday
9:00 am-5:00 pm (closed 12:00-1:00 pm) Camp Store Open
1:30-2:00 pm Swim Tests Only
2:00-4:00 pm Swim Time
7:00 pm Main Session (Message: Nick Zarley & Worship)
Sunday
9:45-11:30 am Children's Church at Retreat Center: Age 3 (Potty Trained) to 5th Grade
10:00-11:30 am Main Session (Message: Nick Zarley & Worship: Maddie Miller)
1:00-5:00 pm Camp Store Open
1:30-2:00 pm Swim Tests Only
2:00-4:00 pm Swimming
Monday
9:00 am-12:00 pm Camp Store Open
11:00 am-12:00 pm Swimming