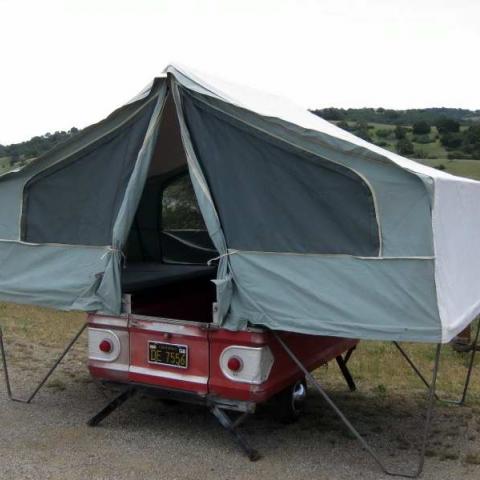 Grade:
Preschool
Kindergarten
1st
2nd
3rd
4th
5th
6th
7th
8th
9th
10th
11th
12th
Adults
More information and registration coming soon!
PRE-REGISTRATION IS REQUIRED, AND EACH FAMILY MUST REGISTER INDEPENDENTLY. You may register online or by mailing a paper registration form to the camp (available to download at the bottom of this page).
Please review our updated 1) Camping Policies and 2) Lakefront Policies (available to download at the bottom of this page) prior to arrival. Thank you!
Speaker: TBD
Worship: TBD
General Information
Family Camp is a long-standing tradition at Round Lake, occurring twice each year during the Memorial and Labor Day Holiday Weekends. This is a fun-filled weekend at the camp for the entire family. It is a great opportunity to join together with our brothers and sisters in Christ to relax, have fun and worship God together. Bring your own tent or RV to camp out on the grounds for the weekend. Guests provide all their own camping supplies and food. Firewood and ice are available to purchase at the event, or you may bring your own. Picnic tables and fire pits are available to borrow on a first-come, first-served basis. 
Selecting Your Campsite
Some site numbers have been changed to accommodate increased interest in Family Camp. Please review the map prior to registering as the site number for your preferred site may have changed. When you register online, you will be able to list your first, second and third preference for a campsite.
Family Camp continues to grow in popularity, and we are excited to welcome so many families to Round Lake! When reasonably possible, returning participants will be given priority on their sites from the most recent Family Camp up until Friday, March 1. Returning participants are NOT guaranteed a specific spot, and Round Lake reserves the right to adjust sites to best serve the needs of all participants. We will do our best to accommodate your first, second or third site selection when reasonably possible, and we greatly appreciate your flexibility and understanding as we welcome new participants to the Round Lake family! 
2023 Fall Family Camp Map (Reference Only)
2024 Spring Family Camp Map
Our staff will continue to update this map as families register. Once you register, please allow 5-10 business days for your site to be reflected on the map.
Purple Dot=Available (Name listed is from 2023 Fall Family Camp for reference only)
Grey Dot=Available (Empty 2023 Fall Family Camp)     
Blue Dot=In review
Red Dot=Registered  Green Dot=Checked in and here
Red Group= Areas reserved for groups.
Setting Up & Checking In
When you arrive, you may set up at your assigned site. Please stop by the Camp Store during hours of operation to check-in and to pick up your wristbands. ALL REGISTERED PARTICIPANTS OVER THE AGE OF 2 ARE REQUIRED TO WEAR WRISTBANDS.
As usual, fire barrels will be available to grab, so feel free to help yourself to one of those. If you would like a picnic table or need to purchase ice or firewood, you may still do that in-person at the Camp Store after you arrive. You may also pick up your swim band if you are in 5th grade or older and have passed the swim test.
Spring 2024 Tentative Schedule
Wednesday
4:00-7:00 pm Camp Store Open
Thursday
4:00-8:00 pm Camp Store Open
Friday
4:00-8:00 pm Camp Store Open
Saturday
1:00-4:30 pm Camp Store Open
1:30-2:00 pm Swim Tests Only (Campside)
2:00-4:00 pm Swim Time (Campside)
7:00 pm Evening Activity
Sunday
10:00 am Main Session
1:30-4:30 pm Camp Store Open
1:30-2:00 pm Swim Tests Only (Campside)
2:00-4:00 pm Swimming (Campside)
Monday
10:00 am-12:00 pm Camp Store Open
Note on Pets: The camp maintains a strict no-pet policy during Family Camp. Thank you in advance for your cooperation!