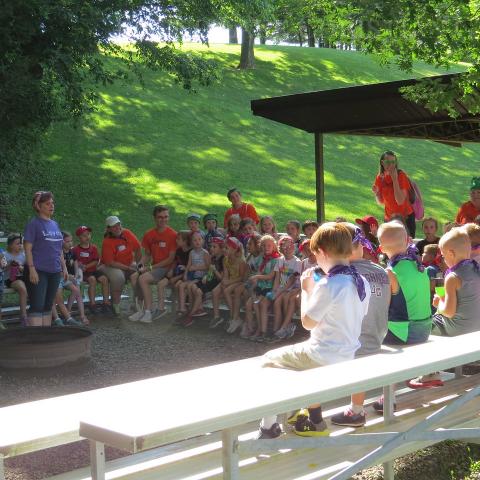 Note: This is a Camp Side session, located at 114 SR 3, Lakeville, OH 44638
A great first-time overnight camp experience that shows campers they can do big things for God even as kids. Enjoy camp at its finest; splashing in the water, sliding down the giant water slide, playing crazy games and meeting new friends.
Please note that you may choose to enroll your 2nd grade student in either the 2nd-3rd Grade Overnight Camp or a 1st-2nd Grade Day Camp. However, our staff recommends just signing up for one or the other since much of the programming between the sessions is identical. This overlap allows parents of 2nd graders to choose whether or not their camper is ready for the overnight experience, making either a day camp or an overnight camp an option.