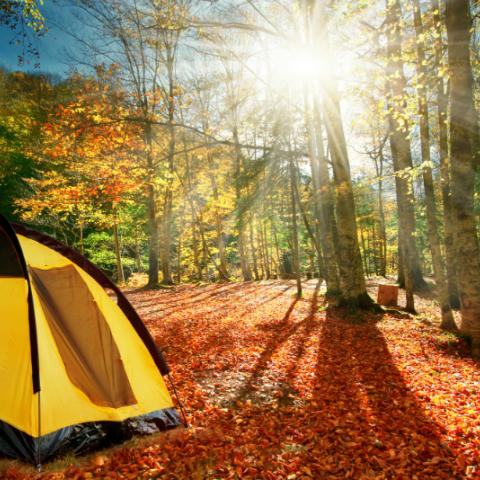 Please review our 1) Camping Policies and 2) Lakefront Policies (available to download at the bottom of this page) prior to arrival. Thank you!
Enjoy a much needed break with your family while also supporting the ministry of the camp! Join us for this camping fundraiser at Round Lake Christian Camp during the fall of 2020.
PRE-REGISTRATION IS REQUIRED AND EACH FAMILY MUST REGISTER INDEPENDENTLY. Unfortunately, we are unable to complete registrations over the phone due to needing a signature along with each registration. We apologize for any inconvenience and greatly appreciate your understanding. 
What about masks, social distancing & other precautions?
All participants must adhere to all federal, state and local regulations related to COVID-19 which are in effect at the time of their stay including but not limited to the use of masks and social distancing. Thank you in advance for your cooperation! 
What dates are available?
Guests may register for any date in September 
EXCEPT for September 17-18
. If you are interested in camping over Labor Day Weekend (Sept 2-7) please register for 
Fall Family Camp
. Towards the middle of September, we will share October camping availability.
What will camping look like?
Guests bring their own tent or camper and have the opportunity to camp on the grounds. Firewood and ice will be available to purchase, or you may bring your own. Picnic tables and fire pits are also available for use. Guests provide their own camping supplies and food. NO SWIMMING WILL BE OFFERED IN THE FALL DUE TO LOW WATER TEMPERATURES.
How will I select my campsite?
Online! To view the map of campsites, click 
HERE
. When you register online, you will be able to list your first, second and third preference for a campsite. Sites will be assigned on a first-come, first-served basis. Please allow several business days for our staff to review your registration and assign your site. Our staff will email you once your site is assigned.
If you do not already have an account on our website, you will need to create a username and password in order to register. If you already have an account but have forgotten your password, please contact our office and we would be happy to reset that for you.
What does it cost?
This opportunity is a fundraiser. Due to COVID-19, many of Round Lake's events, including summer camp, were cancelled for 2020. In a typical year, summer camp tuition alone accounts for roughly 30% of the camp's operating budget. While some expenses are down due to cancelling summer programs, many costs are fixed and must continue if we are to have summer camp in the future. We ask that you prayerfully consider making a donation to support our ministry when camping so that Round Lake can continue to be a "unique place where the Gospel of Jesus Christ is experienced" for years to come. We greatly appreciate your support through these challenging times! Donations are tax-deductible.
Can I bring my pet?
The camp maintains a strict no-pet policy. Thank you in advance for your cooperation!