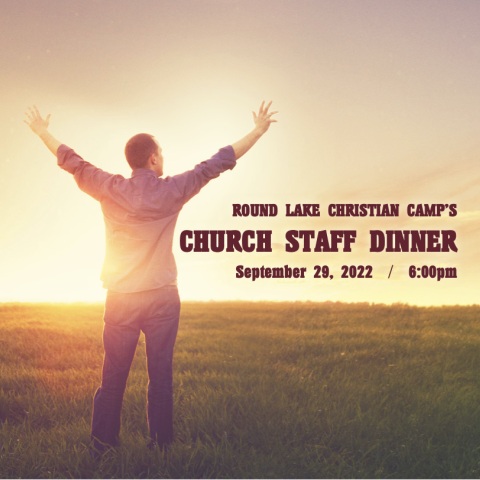 Registration is now open! Promotional materials and paper registration form available to download at the bottom of this page.
Check-in for this event begins at 5:45 pm.
The Round Lake Christian Camp Trustees, Program Directors and Staff want to invite ALL of your church staff to join us for dinner at 6:00 pm and Round Table discussions from 6:45-8:00 pm.  
Upon your arrival you will have the opportunity to socialize with your team and others from the Round Lake family over a delicious meal.  

During our Round Table portion you will connect with like-minded ministry workers.  
Join us for this FREE event open to staff from Round Lake's partner churches. REGISTRATION DEADLINE IS THURSDAY, SEPTEMBER 22.