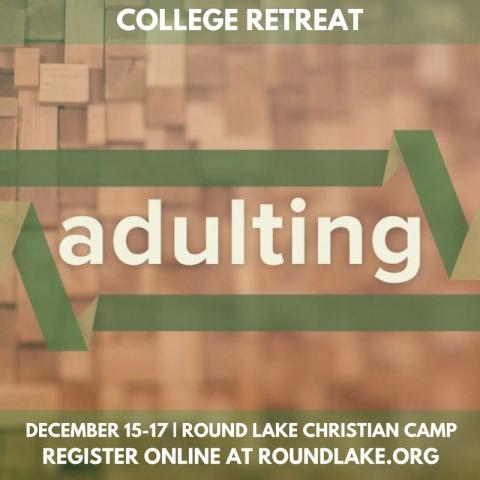 We regret to inform you that due to lack of interest, the College Retreat has been canceled. All registrants will be issued a full refund. We apologize for any inconvenience this may cause. 
College is hard. Life as an adult is hard in general. You find yourself swimming in the treacherous seas of oncoming, overwhelming adulthood surrounded by 401(k)s, insurance, employers, potential spouses and everything in between. How can you even begin to navigate your 20's while still honoring God in the process? Join us this December for a break from the college stress of finals. Spend time worshipping, learning and building community with other Christ-followers in similar circumstances! You will walk through how to discern God's will for you life, specifically how you can best glorify Him through your career, relationships and commitments.
Please contact Matt Miller with any questions. He may be reached at matt@fccnewphila.org. Interested in volunteering at this event? Please email Matt for more information or to register.
*Regular registration fee is $85. Price above reflects the early bird discount. Register early and receive the early bird rate! Registrations submitted online up until 11:59 pm on Friday, December 8 are eligible for the early bird rate. After that time, a $10 late fee will be added.