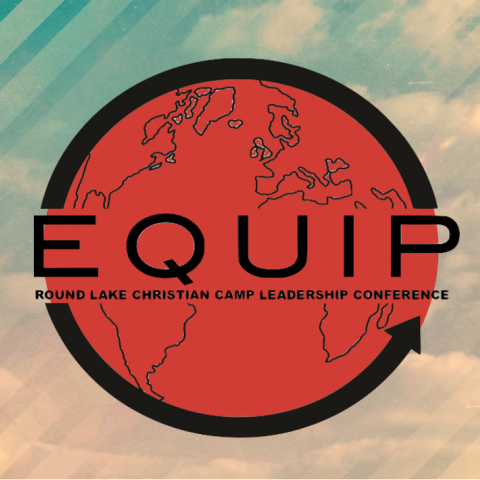 Online registration now open! Paper registration for download available at the bottom of this page.
New in 2018! EQUIP Conference: Equipping Churches to Engage Culture
Unleash the potential of your church equipping disciples who make disciples, leaders who make leaders, groups that reproduce groups and churches that reproduce churches. Create small groups that can reproduce in any part of the world!
Join us for this two-day look at how to train new workers to launch disciple-making movements in your church, neighborhood, workplaces and beyond. There will be applicable instruction from David Linn, Josh Davis, Eric Derry, Brotherhood Insurance, Chad Rehnberg and other local practitioners that can be directly applied to both adult and youth programming within your church. 
Questions regarding the programming? Contact the dean, Dave Linn, at Heath Church of Christ. The church may be reached at 740-522-8402. Please contact the camp for any questions regarding registration or payment.
Any person with a heart for God and their community is invited. This may include your leadership team, small group leaders, Sunday school class teachers, senior high students, youth group volunteers, ministry team leaders, deacons, trustees, college age students who want to impact the world and pretty much anyone who loves Jesus and is asking the question, "what do I do now?" The more people you bring, the easier it is to turn the tides from program-focused to discipleship-focused.  
We know that schedules are busy, so if you can't make the Friday morning sessions because of work, football games or busy schedules, we have intentionally designed the conference so that you can still participate. No matter when you show up, you will surely be blessed. Check in is either 8:00-8:45 am Friday morning or around dinner on Friday night (6:00-6:30 pm). There will also be time for leisure activities to enjoy Round Lake Christian Camp as well as Round Lake Golf Course facilities.  
Tentative Schedule
Please note there are two options for check-in. The first check-in will run from 8:00-8:45 am with donuts in the Dining Hall. You are NOT required to arrive at 8:00 to check-in. Rather, you may arrive anytime between 8:00-8:45 am for check-in. The first session will be starting at 9:00 am. For the second option, you may arrive Friday evening from 6:00-6:30 pm to check-in. Dinner will be served starting at 6:00 pm, with the first evening session scheduled for 7:00 pm.
Friday
8:00-8:45 am- Check-In & Donuts
9:00 am- Why Multiply Disciples with Eric Derry
9:30 am- S.O.A.P.S Practice with Dave Linn
10:00 am- Debriefing 
10:15 am- Break
10:30 am- 3/3rd Group-1st Practice with Brad Isch
11:40 am- Debriefing
12:00 pm- Lunch
1:00 pm- Share Your Story with Anthony Seaman
1:30 pm- Practice
2:00 pm- R.A.M.P. with Chad Rehnberg
2:30 pm- Practice
3:00 pm- Person of Peace with Chad Rehnberg
3:30 pm- B.L.E.S.S. Prayers/EXIT with Anthony Seaman
4:00 pm- Travel to College of Wooster 
4:30 pm- Prayer Walking 
5:30 pm- Return to Round Lake
6:00 pm- Dinner/Check-In (for those coming in the evening) 
7:00 pm- Debrief Walk/Introductions
7:30 pm- Movt's in Bible with Dave Linn
8:00 pm- BADWR & Other CPM Tools with Eric Derry
8:30 pm- Relational Stewardship/POP with Chad Rehnberg
9:00 pm- Dismissal 
Saturday
8:00 am- Breakfast
8:30 am- Prayer Wheel with Brad Isch
9:30 am- Multiply Ministry/MAWL with Eric Derry
10:00 am- 2 Tim. 2:2 Duckling Disciple
10:15 am- Break
10:30 am- 3/3rd Group-2nd Practice with Anthony Seaman
11:40 am- Debriefing
12:00 pm- Lunch
12:30 pm- Presentation from Sponsors
1:30 pm- CHAT Groups with Chad Rehnberg
2:30 pm- Four Fields of Kingdom Growth with Dave Linn
3:00 pm- Break
3:30 pm- Practice Evangelism Tools
4:00 pm- Develop Personal Plan with Chad Rehnberg
4:30 pm- Share Plans with Eric Derry
5:00 pm- Prayer and Dismissal