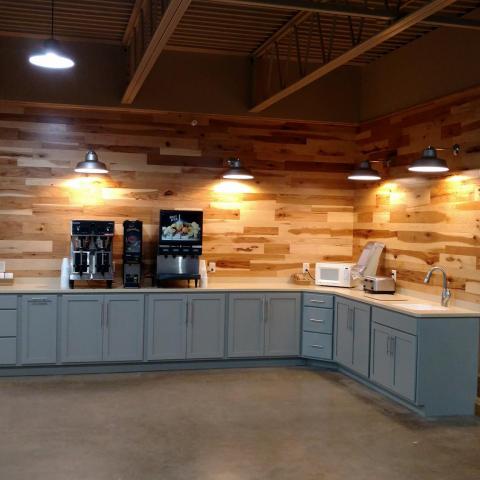 Dear Member Churches,
On Sunday, February 11, Round Lake hosted its Annual Meeting. Unfortunately, quorum was not met as three additional churches were needed to reach that number. As a result, representatives were unable to cast their votes and the Annual Meeting has been rescheduled.
The meeting is now scheduled for Sunday, May 27 at 4:30 pm in the campside Multipurpose Building, located at 114 State Route 3, Lakeville, OH 44638. This is during Memorial Day Weekend, which is when Spring Family Camp is hosted each year. Many of our churches already participate in this event, so we invite you to have at least one participant from your church attend the meeting as your representative. If you do not have representatives already present during that weekend, please select at least one representative from your church to attend the Annual Meeting so that we may meet quorum as required by our bylaws. To reach quorum, at least one representative must be present from 30 of our Member Churches.
If you are unsure of whether or not you are a member church, please click here to view our list of member churches. This meeting serves a dual purpose in our ministry partnership with your church. First, your church representatives will have the opportunity to elect directors and trustees, as well as to review the budget for approval. This is also a time to hear from the head of each department at the camp, giving you the chance to learn about project updates, changes and other developments.
Many exciting things have happened this past year, and we look forward to sharing those stories with you. We will also cast the vision for 2018 and introduce plans for the upcoming year, including the summer theme. Additionally, we will be reviewing some minor updates proposed by the Board of Trustees and the Board of Directors (both boards are comprised of representatives from member churches) to the camp's Constitution and Bylaws. These updates maintain the mission and purpose of the camp while being written in a format more compatible with today's requirements in operating a nonprofit organization. A copy of the document may be downloaded at the bottom of this page.
Please mark your calendars and select up to three representatives from your church to attend. You may RSVP by clicking here and filling out our online registration. Please fill out the form for each of your representatives. You may also call the camp at 419-827-2017 to reserve your spot at the Annual Meeting. We look forward to sharing about 2017 with you and casting the vision for 2018. Please feel free to contact us with any questions. 
God Bless,
Lance A. Powers
Camp Manager