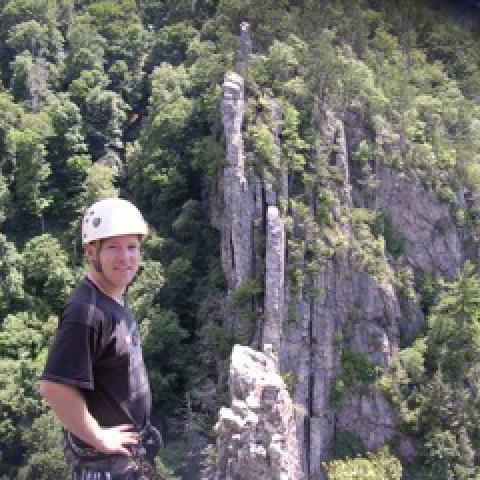 We regret to inform you that as of March 19 this session is full. To place a camper on the waiting list, please mail your complete registration with payment to the camp. Your payment will only be processed if your camper is registered. Should a spot open up, you will be contacted before your camper is registered. Click here to print a paper form. Please mail your completed registration form to:
Round Lake Christian Camp
Attn: Camper Registration
114 State Route 3
Lakeville, OH 44638
Thank you! 
Note: This session tends to fill up quickly. Our staff recommends registering early if your student would like to attend this week of camp.
Explore a cave one mile deep in the earth and see God's astounding creation hidden from the eyes of most people! This unique adventure camp hikes through wildlife-filled forests, past awesome waterfalls and gives you challenging cliffs to conquer. Experience the adventure and open yourself up to what Jesus Christ has for you in the pristine woods of West Virginia. Relax in cabin tents at Seneca Rocks, sit around the campfire and gaze up at the stars. This session is also open to graduating high school seniors. So if you are graduating this spring, you can still attend a week of camp!
One of our most popular trips! 
WARNING: this is a high impact and physical week of camp.
Campers will meet at Round Lake's Wilderness Camp for check-in. They will then ride vans down to the West Virginia site. More details will be provided at registration. For more information: contact Roger Morgan. Please note that this camp session tends to fill up quickly, so we recommend registering as early as possible to secure a spot. Once all spots are filled, any further applicants will be given the option of being placed on a waiting list. This session is known to fill up as early as April.