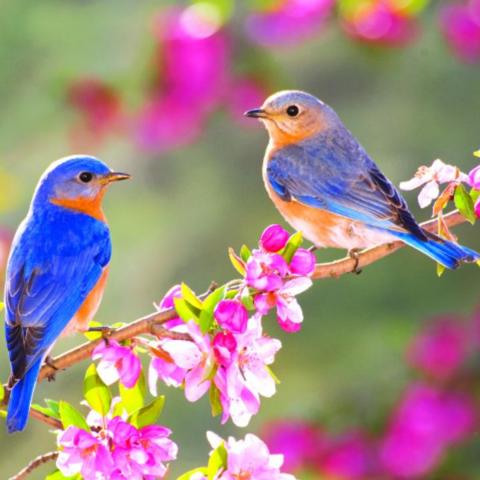 Paper registration form available for download at the bottom of this page. Enjoy a day of fellowship, learning and food with your friends at Round Lake Christian Camp. Open to ages 55+.
Speaker: Jim Borton
Jim and his wife Melissa have been married for 34 years. New Philadelphia, Ohio has been home for the Bortons for the past 26 years. They have two grown sons. Luke and his wife Kirsten now live in Columbus, Ohio. Their son Joel currently lives in Cincinnati, Ohio.
Jim began working with the First Christian Church in New Philadelphia as the youth minister and transitioned into the Senior Ministry in January of 1998. Jim has served the local High School Football Team as their Chaplain for 26 years. Jim has spoken at camps, retreats, conferences and conventions throughout Ohio and surrounding states.
Jim first stepped onto the grounds of Round Lake as a small child while his parents served with the senior high weeks of camp in the 60's. After attending Round Lake as a camper numerous times in the 70's, Jim worked as a summer lifeguard in the 80's.  Jim has also served as a volunteer at Round Lake frequently doing everything from washing dishes in the kitchen to speaking from the stage. (He has never served as the nurse.)
Worship: GO(Boys)- Jim Gindlesberger & Craig Ott
Tentative Schedule
Check-in will run from 9:15-10:30 am with a hot breakfast in the Dining Hall. You are NOT required to arrive at 9:15 to check-in. Rather, you may arrive anytime between 9:15-10:30 am for check-in. Retreat ends at 4:30 pm with a banquet.
9:15 am- Registration & Full Breakfast
10:30 am- Relocate to Retreat Center
11:00 am- Welcome & Music 
11:30 am- Session One with Jim Borton
NOON- Short Break, with Light Snacks
12:15 pm- Music 
12:30 pm- Session Two with Jim Borton
1:15 pm- Long Break with Snacks
2:00 pm- Workshop with Stan Kirtlan (Buckeye Christian Church)
2:45 pm- Camp Update with Lance Powers
3:00 pm- Choose Between: Camp Tour, Free Time or a Special Presentation
3:30 pm- Short Break
3:45 pm- Concert
4:15 pm- Closing Comments & Prayer
4:30 pm- Keenager Banquet