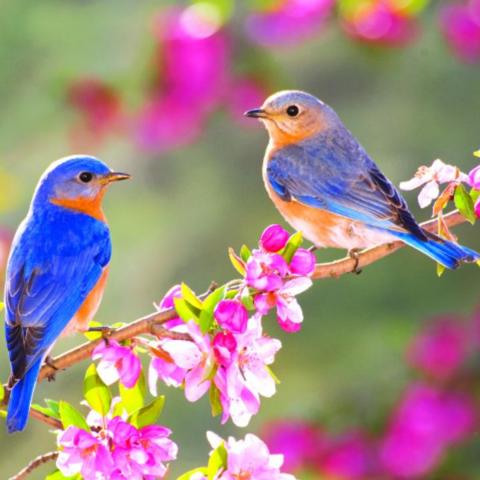 MARCH 16 UPDATE REGARDING COVID-19
Over the past few days, we have had several participants and churches contact us regarding the status of the retreat in light of concern regarding the Coronavirus (COVID-19). We want to assure you that public health and safety are our highest priority, and we are monitoring the situation and how it might impact events held at the camp in the upcoming days and weeks.
We are closely following all federal, state and county regulations concerning steps to reduce the spread of the coronavirus and are following these regulations on our premises. We are continuing to follow this situation daily so that we can make decisions in the best interest of our attendees, volunteers and staff. 
We plan to make a final decision regarding the 2020 Spring Keenager's Retreat no later than Friday, April 10.
We will continue to communicate with you should there be any changes regarding this retreat. If we were to modify, postpone or cancel the event, we would send out updates via email, Facebook and our website. As needed, we would also contact via phone registrants without access to these electronic forms of communication. At this point, we feel it is too early to make a definitive decision regarding the retreat as we are still gathering information, so we will continue to follow this situation. We will inform you immediately of any changes to our policy regarding events held at the camp. Thank you for your continued support of our mission and for your patience as we strive to make the best decision for all involved.
-The Round Lake Staff 
Enjoy a day of fellowship, learning and food with your friends at Round Lake Christian Camp. Open to ages 55+.
Theme: Stand Firm
Main Speaker: Bill Meaige, Senior Adults Minister at North Terrace Church of Christ
Music: Chris Mulpas
Registration Update: Unfortunately, we can no longer accept registrations over the phone due to needing a signature along with each registration. We apologize for any inconvenience and greatly appreciate your understanding. If you have any questions about the retreat, please feel free to give us a call. We hope to see you soon! 
Tentative Schedule
Check-in will run from 9:15-10:30 am with a hot breakfast in the Dining Hall. You are NOT required to arrive at 9:15 to check-in. Rather, you may arrive anytime between 9:15-10:30 am for check-in. Retreat ends at 4:30 pm with a banquet.
9:15 am- Registration & Full Breakfast
10:30 am- Relocate to Retreat Center
11:00 am- Welcome & Music 
11:30 am- Session One 
NOON- Short Break, with Light Snacks
12:15 pm- Music 
12:30 pm- Session Two 
1:15 pm- Long Break with Snacks
2:00 pm- Workshop 
2:45 pm- Camp Update 
3:00 pm- Choose Between: Camp Tour, Free Time or a Special Presentation
3:30 pm- Short Break
3:45 pm- Concert
4:15 pm- Closing Comments & Prayer
4:30 pm- Keenager Banquet