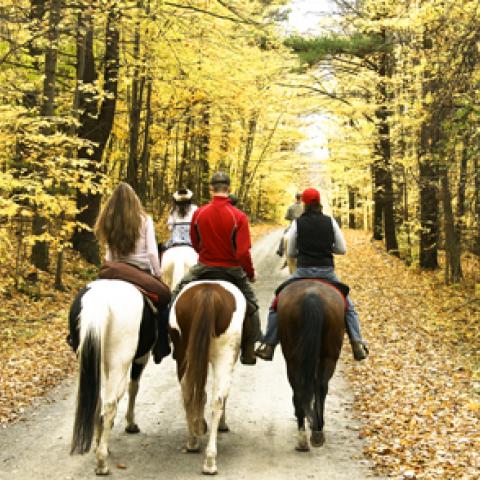 Dean(s):
Cassandra Sigon
Brent DeWees
Grade:
1st
2nd
3rd
4th
5th
6th
7th
8th
9th
10th
11th
12th
Adults
Paper registration form available to download at the bottom of this page.
Registrations must be received no later than Friday, September 10, 2021 to ensure an accurate food count.
The Christian Family Trail Ride will be an experience to remember! Bring your own horse and tent/camper to enjoy a weekend with other riders, sharing your passions for riding and for Christ. You may attend as an individual or as a family. 
Cost is $35 per person. Check-in will take place Friday evening, with the camp concluding Sunday after church. We can't wait to see you there!
For additional questions contact Cassandra Sigon at cassafras14@gmail.com or at 740-827-4237.
Pre-registration is required. All participants must adhere to all federal, state and local regulations related to COVID-19 which are in effect at the time of the event. Thank you in advance for your cooperation! 
TRAIL RIDE GUIDELINES
1. Bring your own tent, camper or motor home.
2. You are responsible for your own horse, feed and equipment.
3. You must have at least one rider in the family to be able to attend.
4. Stallions are strongly discouraged for reasons of safety.
5. Having your horse shod is highly suggested. Terrain is rugged.
6. We encourage riders to have appropriate footwear and helmets.
7. All meals and evening snacks are included in the cost of the retreat.
NO ONE UNDER 18 YEARS OF AGE MAY ATTEND WITHOUT AN ADULT PRESENT.
AN OFFERING WILL BE RECEIVED AT THE SUNDAY MORNING WORSHIP SERVICE. HALF WILL GO TO THE SADDLE CLUB FOR THE USE OF THEIR FACILITIES AND THE OTHER PORTION WILL GO TO RLCC.
PLEASE DIRECT ALL QUESTIONS REGARDING THIS RETREAT TO THE DEAN, CASSANDRA SIGON. STAFF AT THE MAIN CAMP MAY NOT BE ABLE TO ANSWER SPECIFIC QUESTIONS REGARDING OUR TRAIL RIDE. YOU CAN CONTACT CASSANDRA AT cassafras14@gmail.com OR AT 740-827-4237. IF EMAILING, PLEASE PUT "CFTR" IN SUBJECT LINE.
*Unfortunately, we can no longer complete registrations over the phone due to needing a signature along with each registration. We apologize for any inconvenience and greatly appreciate your understanding. You may register either online or by mail.